Testimonials
Read what our clients have to say about Town & Country Animal Hospital! If you would like to add a testimonial to this page, please call us at (305) 238-2222
To All my friends at Town & Country,
- my home away from home.
Thank you for all of your kind attention during my "vacation".
Now that all of my bad teeth are gone I feel great! No more pain! Once again I can enjoy my walks, even if I still bump into things!
I Love You,
Bogart "The Blind Worker Pug" Andry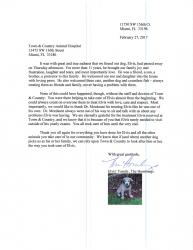 None of this could have happened, though, without the staff and doctors of Town & Country. You were there helping to take care of Elvis almost from the beginning. We could always count on everyone there to treat Elvis with love, care and respect. Most importantly, we would like to thank Dr. Mordaunt for treating Elvis like he was one of his own. Dr. Mordaunt always went out of his way to sit and talk with us about any problems Elvis was having. We are eternally grateful for the treatment Elvis received at Town & Country, and we know that it is because of you that Elvis rarely needed to visit outside of his yearly exams. —The Hornburg Family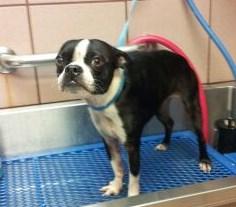 —Zinger Massey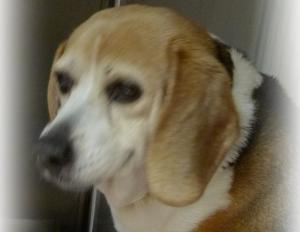 I just want to say Thank You from the bottom of my heart for all the love and care you have given to Kayla, especially over the last few weeks while she hasn't been feeling well. Kayla sends you all a big hug. —The de Zayas Family
My neighbor highly recommended this vet after I decided to get a dog for my family. They were with me every step of the way. The first dog I adopted was chipped and TCAH found the owners record. They help me return the dog to the owner and created a happy reunion. The second rescue was a puppy that had a severe heart murmur. This was not the right dog for my family and I decided to return him to the rescue for foster care. TCAH gave me a 2nd free exam and some free antibiotics for his runny nose. The staff then did a quick Internet search for similar American Bulldogs at Paws 4 You rescue and Broward Humane Society (BHS) to help me find a great pet for my family. My 7 year old twin boys could not stand another heart break after losing two dogs in less than a week. We went to BHS and looked at the dog the staff helped us find. We fell in love again and brought "Boone" home. I brought him into TCAH for my 3rd New Pet Exam and he passed as happy and healthy. They registered the rabies tag with my address and helped me with the info necessary to register the chip. The Vets took 20 minutes of their time to educate me about heart worms, fleas and ticks from a Florida point of view since the last dog I owned was in Iowa. We decided on a feeding schedule and they answered all my questions about bathing and nail trimming. I walked out about an hour later with all the information I needed to properly care for my new dog Boone. Their prices were reasonable as I would rather spend my money in my community than sending it to Wall Street via a big box retailer. The staff care as much as the Vets that work there and that is the trait of an exceptional business. —Matthew W. Hoelscher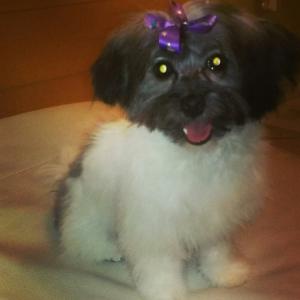 We are so thankful that we found Town & Country Animal Hospital for our Chloe Abigail !!! After having a bad experience at another vets office in Kendall, we came across TCAH. Dr. Mordaunt and Dr. Wenke are great !!! Each and everyone on the staff truly cares about every patient that comes in the door !!! —Janet Llere
After a horrible checkup at a previous vet, I decided that we needed to take our 4 month old Shih Tzu somewhere else! I read so many good reviews on here about the Town & Country Animal Hospital and had to see if it was really that good! I can honestly say it is! Dr. Mordaunt is such a nice man! He explains everything very clearly and his usages of analogies are actually understandable! I picked him as my vet because he owns Shih Tzu's himself! The vet I had before knew nothing about them and sent us away for unnecessary medical testing. He asked if they could perform a few tests on our pup to make sure he was okay, he didn't just do it without consent! Upon leaving, our pup got a cute Thanksgiving bandanna, a gift bag with a toy, calendar, lollipops, a pen, comb and leash in it, and also a free dose of Heartgard! I am so happy with this experience and his assistant Kris is so genuine and nice! Definitely will be coming to this vet!(: —Bethany D.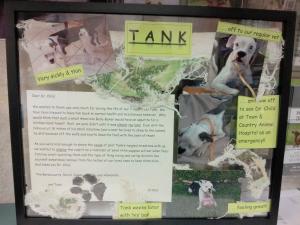 Dear Dr.Child,
We wanted to thank you very much for saving the life of our 7-month old Tank. We have been blessed to have him back to normal health and mischievous behavior. Who would think that such a small American Bully-Boxer would have an appetite for a kitchen hand towel? Well, we sure didn't until it was almost too late! Even with the removal of 18 inches of his small intestine (and a scar he loves to show to the ladies) he still bounces off the walls and scarfs down in his food with the best of them!
As you were kind enough to share the cause of poor Tank's tangles intestines with us, we wanted to display the culprit as a reminder of what little puppies will eat when their families aren't watching them and the type of thing loving and caring doctors like yourself sometimes remove from the bellies of our loved ones to keep them alive. God Bless you Dr.Child.
-David, Susan, Adriana and Alexandra ..and Tank.. —The Betancourts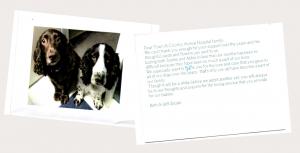 Dear Town & Country Animal Hospital Family,
We can't thank you enough for your support over the years and the thoughtful cards and flowers you sent us.
Losing both Sophie and Abbie in less than six months has been so difficult because they have been so much a part of our lives. We especially want to thank you for the love and care that you gave to all of our dogs over the years —Beth & Jack Slezak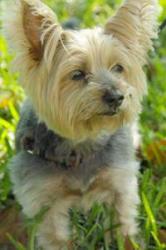 I just wanted to take a moment to Thank Dr. Mordaunt and every single person that works at Town & Country Animal Hospital - They have treated our dog Crystal from the moment we rescued her over 9 years ago to the moment we had to lay her to rest last week. We have been through a Heart Attack and Cancer with her and every single person was extremely compassionate and loving to our dear Crystal. They also showed us such compassion and care when we had to lay her to rest as we were in such a sad place in our hearts. We cannot express enough thanks to everyone there. God Bless. —Thomas Lanzarotta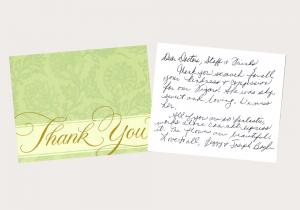 Dear Doctors, Staff and Friends

Thank you all so much for your kindness & compassion for our Figaro. She was shy, sweet and loving. We miss her!

All of you are so fantastic, words alone cannot express it. The flowers are beautiful!

Love to all. —Peggy & Joseph Boyle
Dear Dr. Mordant and all who helped Herschel,

It's difficult to find words to express how much you have meant to me over the past fourteen years. Herschel began coming here as a puppy and everyone was always so kind and friendly whenever we came in.

When we moved, I didn't realize how hard it would be to find a new veterinarian! We never did find anyone who could come close to the level of care ya'll provide. Even when we moved back to Miami, I looked for a clinic closer to home but couldn't find one where I felt as comfortable & welcome.

Ya'll are the absolute best! Thank you! —Peg Fitton